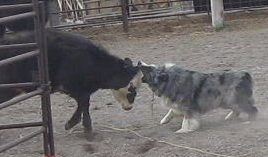 Kidd's Australian Shepherds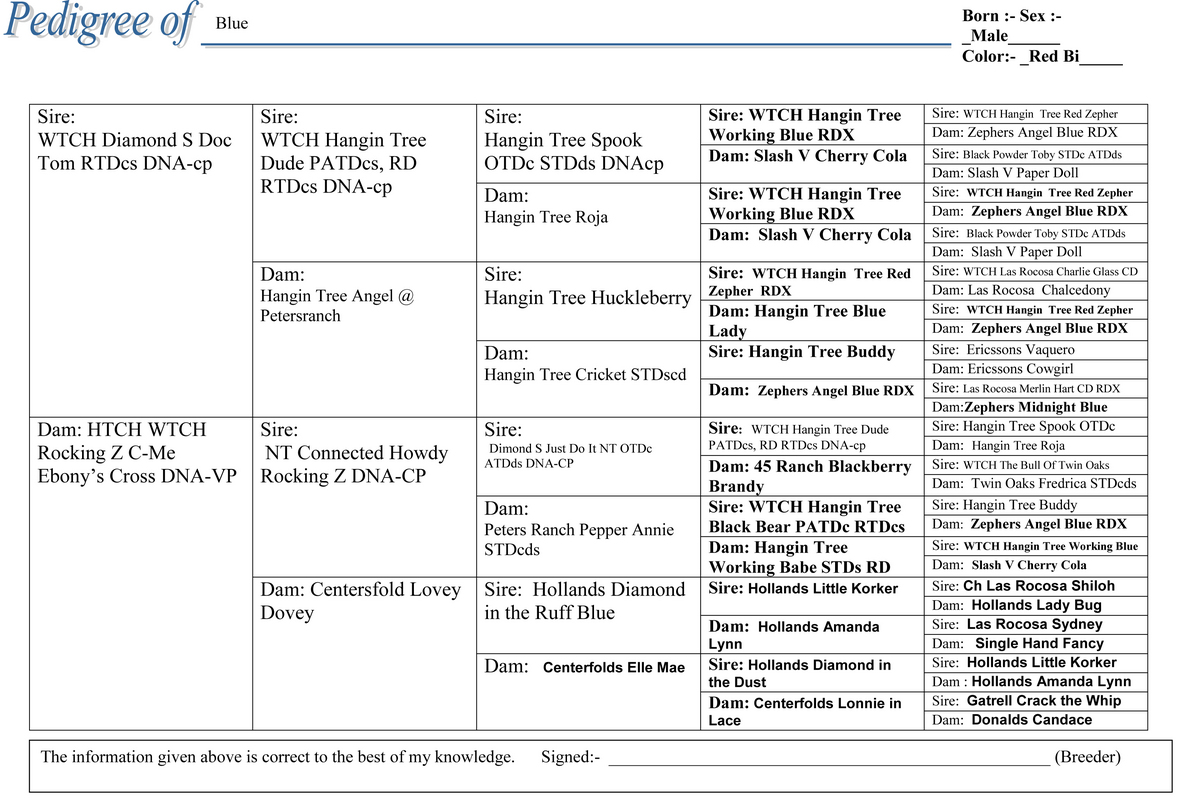 Blue came to us as a puppy from C-ME Aussies, Tracey McPherson. He is a dog woth a lot of personality and
has developed into a great stock dog. He is a large dog but very athletic. He earned his open titles in Cattle,
Sheep and Ducks in one weekend, earning Most Promising Aussie and High Combined Open. His pups are working all over the west. His hip are rated "good".