Kidd's Australian Shepherds
Porsche working calves. Sioux in the background.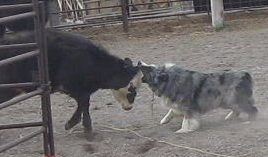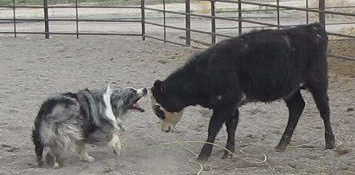 C-Me Kidds Working Blue turning one back!

One slow learning heifer!

Blue fetching the goats.

Minnie at about 10 months old
Cinder working goats. I was not giving her any direction, but just letting her work on her own. I was the only one home and was trying to walk backwards fast enough to get the goats in the video. Sorry for the poor video, but it does show her natural talent. The best part is me falling down on my butt!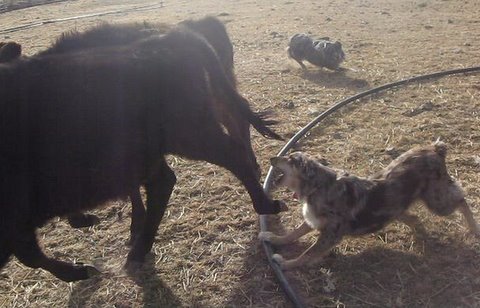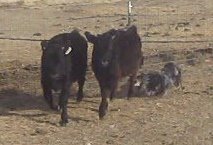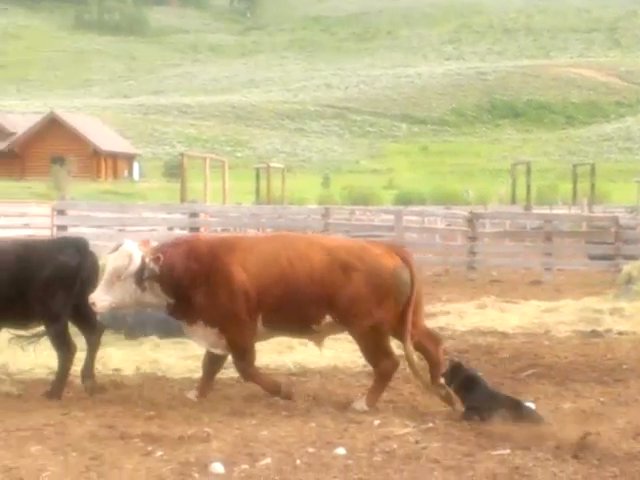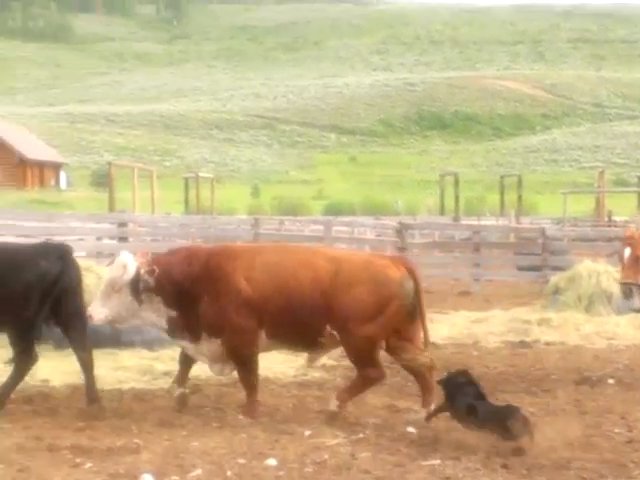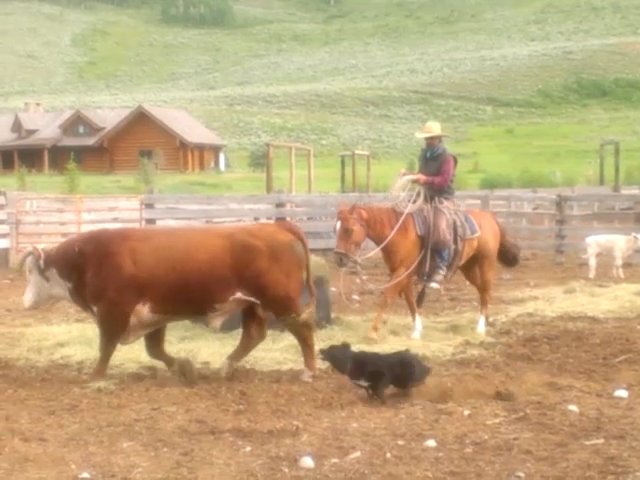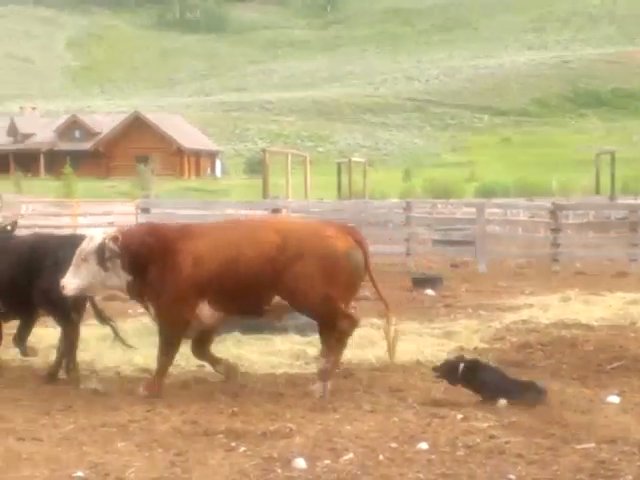 Bella is a Blue and Cinder daughter. She is about 18 months old in these pictures. She has onlly been on cattle for about 3 weeks. She is in Colorado working with my daughter and son in law.

This is the type of dogs we produce.​​
Teddy is a 4 month old Sioux and Porsche pup. He lives in Wyoming and has been given a job.
Proof that our dogs are very
intelligent and trainable. If they can learn this in 2 months with their new owner they will learn anything.
​​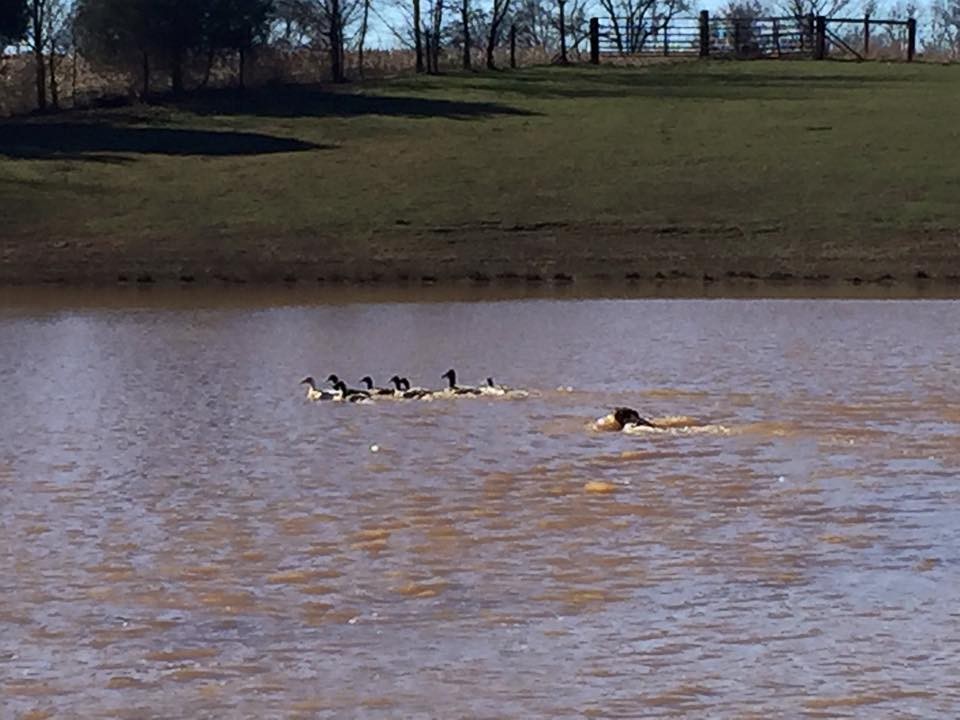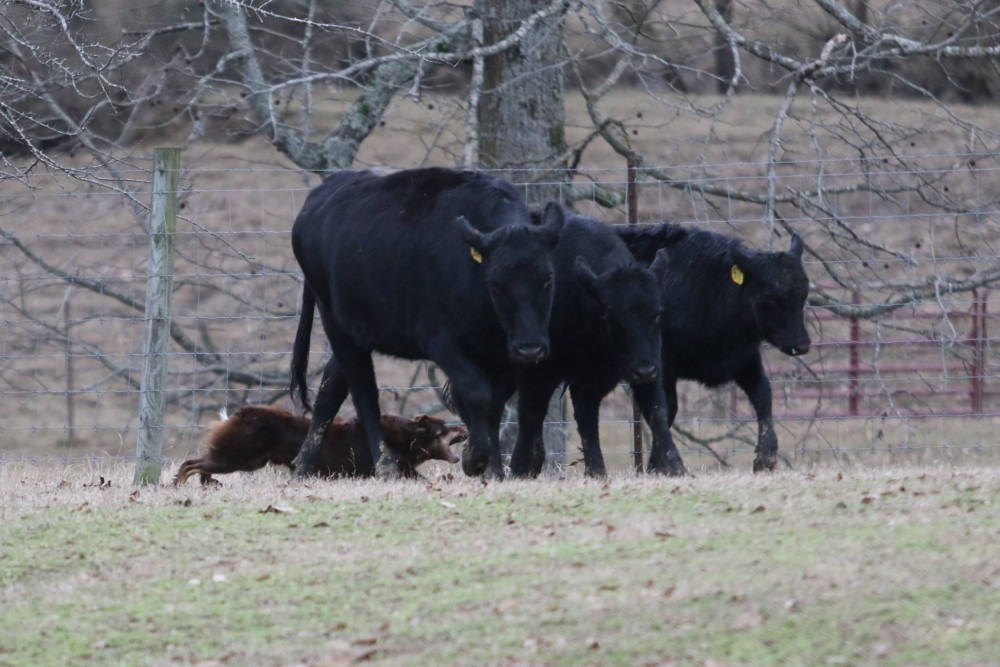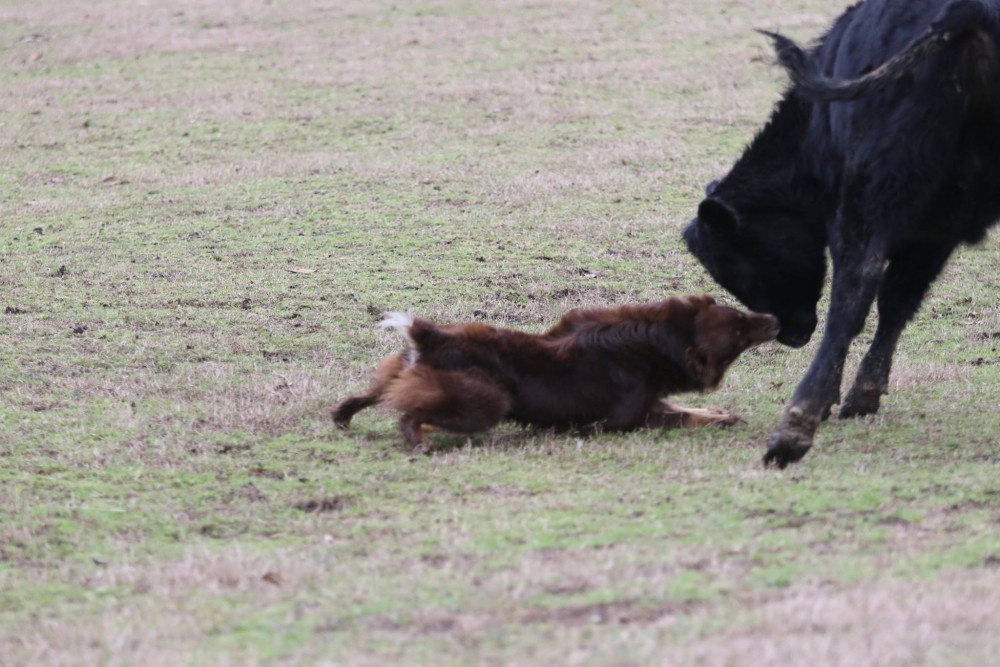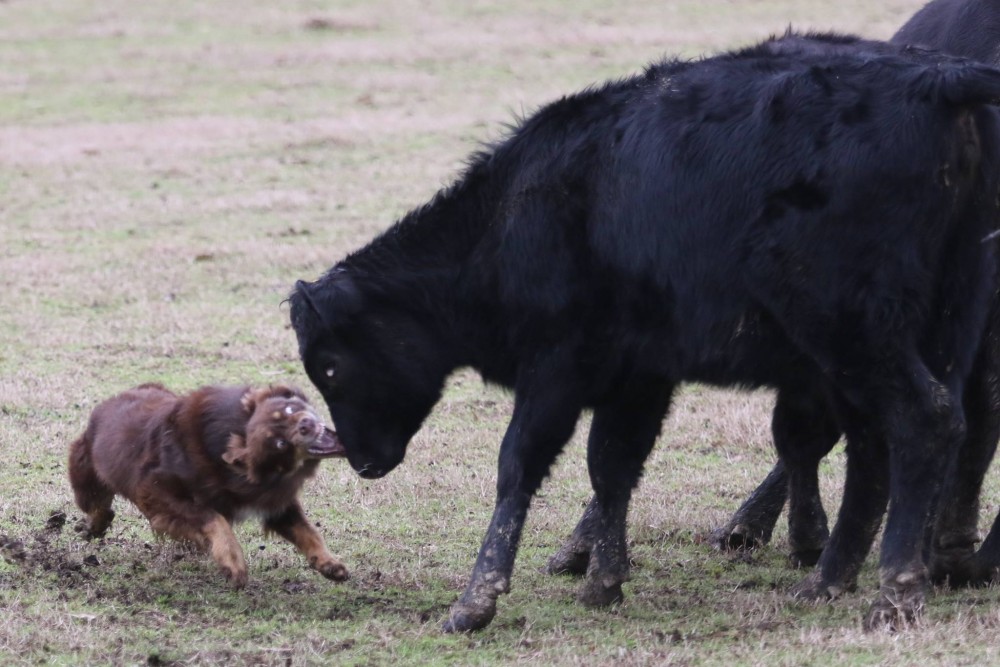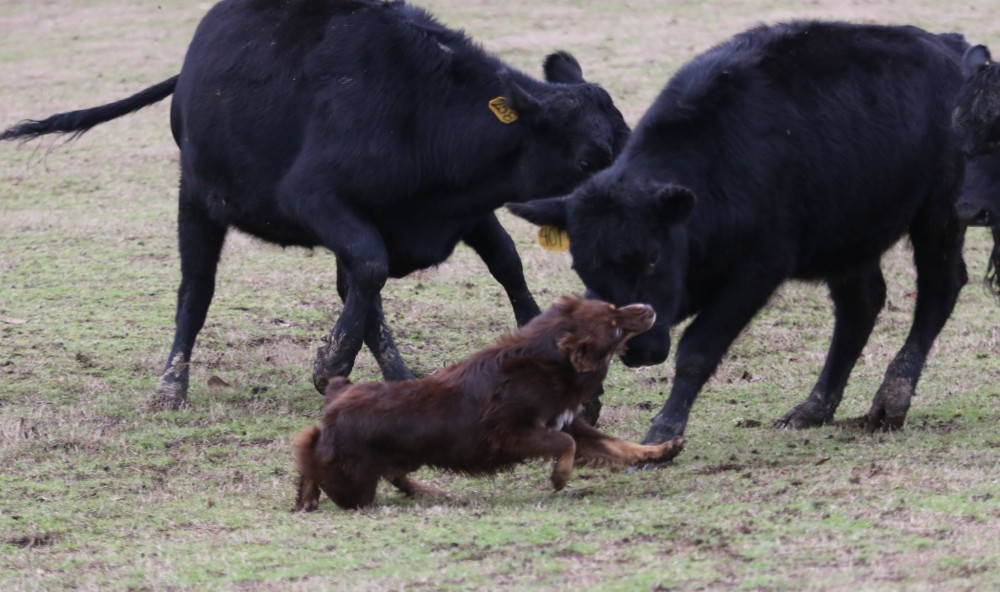 RAZR a SIOUX and Porsche pup at about 1 1/2 years old. He is owned by Allison Lutterman in Kentucky.
This is the kind of pups that we are producing.​
Razr gathering the duck off the pond and to the barn so he can work them. He will do anything to ge to work..