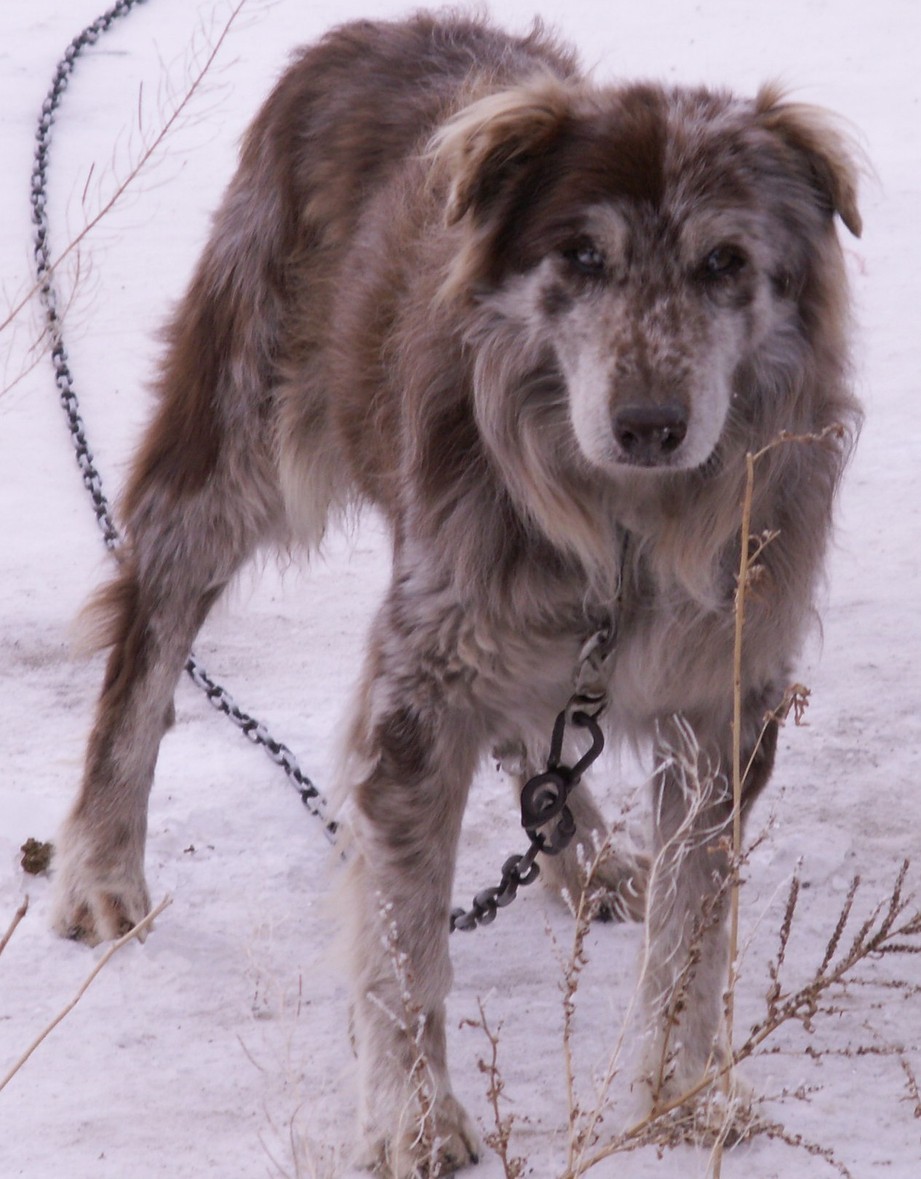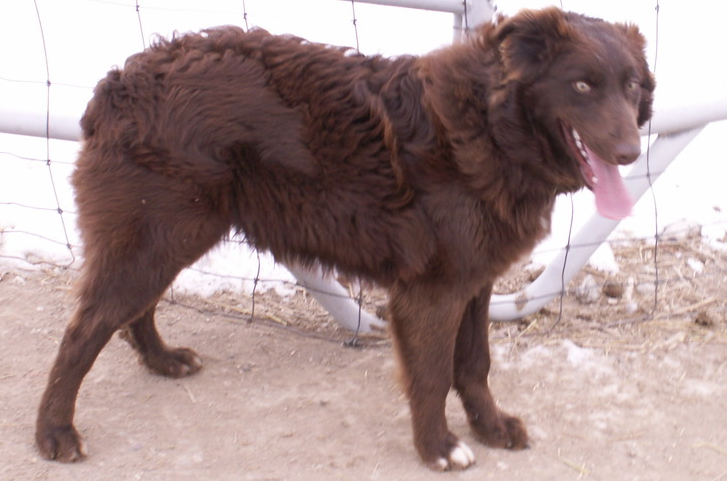 Kidd's
Australian Shepherds

Meet The Boys


Click on the dogs picture to go to each dogs own page to see more photos and pedigree.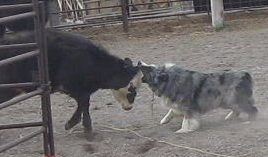 Red and Bear are gone now but they are not forgotten and their influence lives on.
Blue came to us as a puppy from Tracey McPherson at C-Me Aussies. He has become a very srong working dog. He got both his Started and Open titles in all three classes of stock on one weekend and earned the High Open in Cattle. In 10 runs that weekend he earned 8 firsts and 2 seconds. His pups are proving to be strong dogs and they have his easy going personality. He is breeding true on all of the females that I have bred him to.
Sam cam to us a a pup from Roger Stevens at Pincie Creek Aussies. Sam is a real clown and keeps us laughing all of the time. He is a strong worker on both cattle and sheep. He has been kicked really hard and never backed down. He is registered AKC, ASCA and WASA. His pups will be coming soon.
Sioux came to us in 2011. We had an opportunity to get this nice male and could not pass it up. He was an adult when we got him but has fit in and is always a gentleman. His pedigree is second to none. He was working cattle on a ranch when we got him. He is a strong working dog and has a lot of bite. He is registered CKC, ASCA and AKC.

Blue is a very strong cattle dog. He is stronger on heads than heals, he has no fear.
WTCH Hangin Tree Working Blue was a member of our family until his death. His bloodlines still run very deep in the pedigrees of our dogs. I believe he was one of the greatest producers of working dogs in the nation.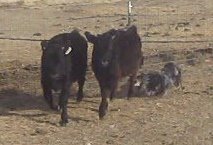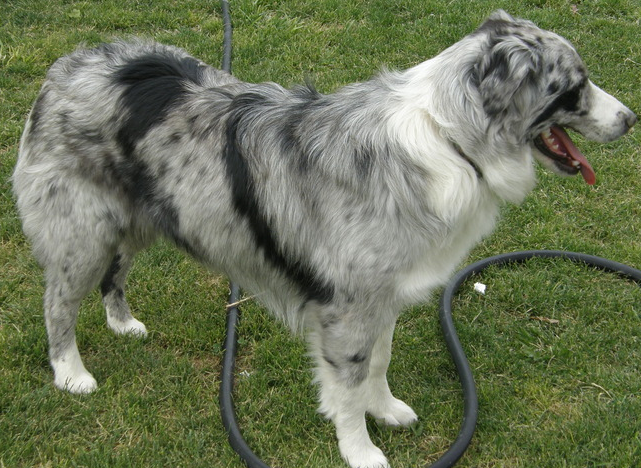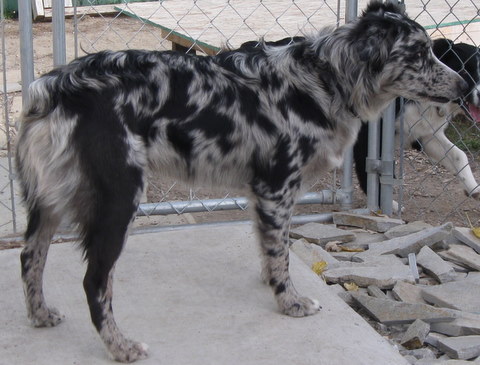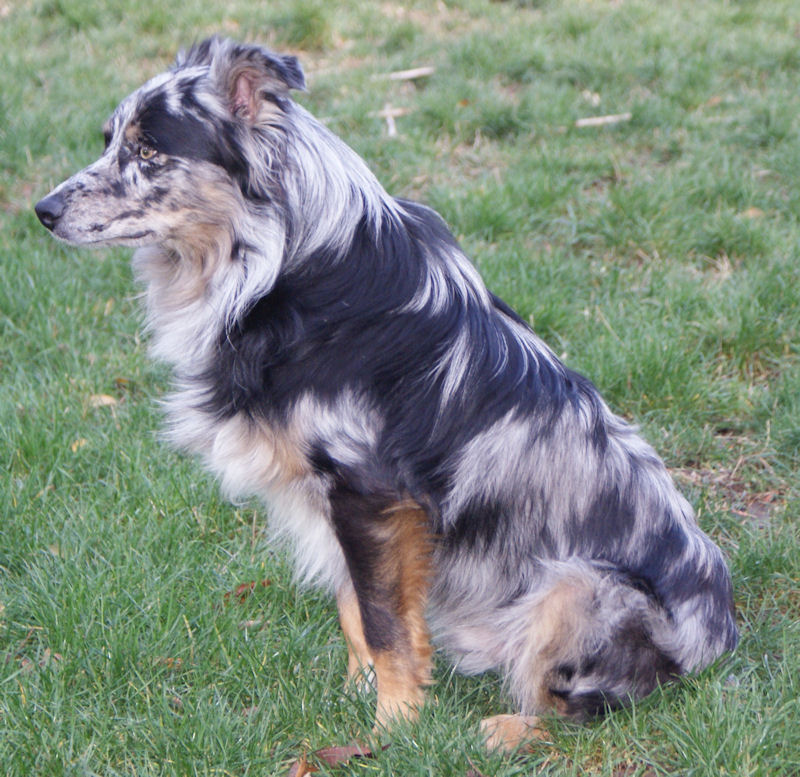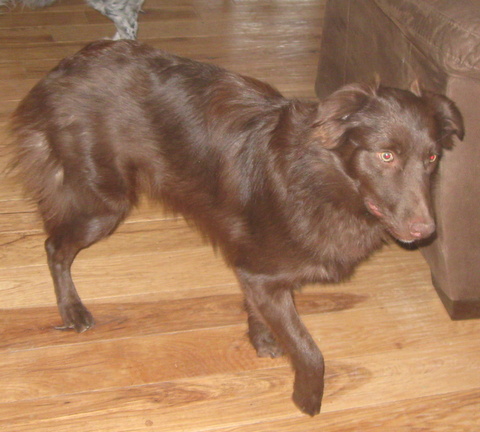 Pee Wee is a Blue and Cinder son.
He helps gather cattle off the mountain every year.​